Carlyle Tools ASCS Southwest Region Heads For The Arizona Speedway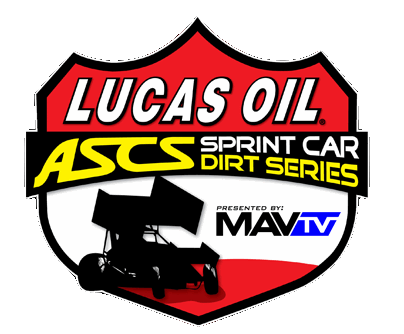 TULSA, OK - For the third time in 2016, the Carlyle Tools ASCS Southwest Region will headline action at the Arizona Speedway in Queen Creek, Ariz. with the series hitting the clay of the three-eighths mile oval on Saturday, June 4.
    So far this season, the Arizona Speedway has been the sight of first time winners with Colton Hardy grabbing his first Sprint Car victory on March 19. Adding his first ASCS Southwest sanctioned win to his resume on May 14, Stevie Sussex outlasted Rick Ziehl for his first career Winged Sprint Car score.
    Round nine on the 2016 lineup, the season has seen six winner thus far with John Carney II and Logan Forler the only drivers with a pair of wins on the year.
    Trading the point's lead over the past couple races, Rick Ziehl has re-assumed the top spot from Bob Ream, Jr. following his runner-up finish at the Arizona Speedway on May 14 to Ream's third place run. From four points ahead, to three points down, Ream's only win this season came on April 23 at the Central Arizona Speedway. While Ziehl has led laps several times this season, the No. 20z has yet to find Victory Lane, but like so many years before, has used consistency to lead the field with five top-fives' to go alone with Top 10 runs in every stop this year.
    Colton Hardy, who is running for Rookie of the Year, trails by 86 points with Casey Buckman and J.T. Imperial making up the top-five. Lance Norick, James Aragon, Kaylene Verville, Jesse Baker, and Jeremy McCune complete the top-ten in driver standings.
    Another double tap weekend of Sprint Cars at the Queen Creek oval, the NAPA Non-Wing Sprint Cars will be on hand along with with Pure stocks and Robert Horne Ford Bombers. Action begins at 7:30 P.M. (MST). Admission is $15 and kids 11 and under get in free. For more information on the Arizona Speedway, log onto http://www.arizonaspeedway.net or find the track on Facebook at http://www.Facebook.com/ArizonaSpeedway.
Please reload