ASCS Southwest Heads for Canyon "Easter Eggstravaganza"
TULSA, OK - Before we make our way to Church on Easter Sunday, we'll head for the dirt tracks on Saturday night and give thanks for the thrills which we're about to receive, with those thrills in Arizona can be found at the Canyon Speedway Park in Peoria, Ariz. with the ASCS Southwest Region and the "Easter Eggstravaganza".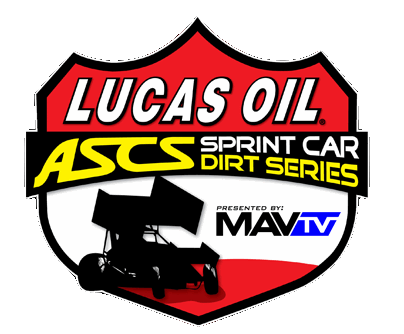 Having already taken on the one-third mile oval on March 14, South Dakota's Dusty Zomer stood tall in Victory Lane; beating out current point's leader Rick Ziehl. While Ziehl's points lead was tested during the Cooper on Dirt, with Ziehl posting a best finish of 10th in the two day run, the New Mexico Sprint Car ace shows the way by 20 markers over Ryan Linder. Trailing by 33, Bob Ream, Jr. holds third with Joshua Williams and Dusty Zomer currently making up the top - five in regional standings. Round five of the 2015 season for the ASCS Southwest Region, the Saturday card will include Modifieds, Pure Stocks, and Mod Lites. Gates open at 5:00 P.M. with races scheduled to begin at 7:00 P.M. (MT). More information on the Canyon Speedway Park can be found at http://www.canyonspeedwaypark.com or by calling (602) 258 - RACE (7223) For continued updates on the American Sprint Car Series, from the Regional Tours to the National Tour, log onto http://www.ascsracing.com.